Naturally better
Why we use linens and cotton
Babies' skin can be especially sensitive to synthetics. Our naturally breathable pram liners allow air to circulate and canhelp regulate your little one's temperature while they're in the pram.
Will your pram liners fit my pram?
Yes. Audrey and Me pram liners are custom made to fit individual prams. We've been doing this for almost a decade and there isn't a pram on the market that we haven't made a liner for.
Simply type in your pram type on our product page and we'll do the rest.
We've designed all of our liner templates to give good coverage, especially when the seat is in the fully upright position.
If you would like to see how our liners fit your particular pram please first check out our socials (especially IG; in the highlights we have a pram liner collection that should be particularly helpful).
We custom make liners for ALL pram brands. Including but not limited to: Baby Jogger, Bugaboo, Uppababy, Steelcraft, Mountain Buggy, Redsbaby, Babyzen, Silver Cross, iCandy, Phil and Ted's, Valco, , B.O.B, Emmaljunga, Joolz, Milly & Coup and Mamas and Papas.
Do your liners work with pull to fold straps?
Our liners absolutely accommodate the pull to fold and we do it better than any other brand on the market. Rather than having a single long slot that will pull and eventually stretch out leaving a gap right where your child is sitting, we include two vertical slots that you're able to pass the pull to fold strap through. Not only is this going to last longer, it will be more comfortable for bub.
Are Audrey and Me products machine washable?
Yes. All of our products are sent out with special care instructions. I'm a mother as well and I KNOW how important it is to have simple washing options available!
Do you make reversible pram liners & what is 'Designer reversible'?
On the product page one of the options you're able to choose is 'Reversible'. If you select yes, you're able to choose from our range of 'Mini Dot' designs, or select 'designer fabric' and choose any other pram liner design you like! If you select a reversible option, any strap or bumper covers you order will be be fully reversible as well! You'll essentially have two full liner sets in one, so its a great way to go.
Do you make liners for Bassinets?
We certainly do. They're the same as the pram liners, but in the "pram type" box just include "bassinet" 
Do you offer gift-wrapping?
Yes. Really nice gift-wrapping actually! Gift-wrapping is an option that you will be presented with at check out.
I selected the 'waterproofing' option and I'm so happy that I did! How did you do such a good job!? 
We don't spray our pram liners like other brands. We use a premium, waterproof fabric inserted between the layers of your pram liner. It's great for giving extra piece of mind when toilet training. Otherwise you'll never even notice it's there!
Should I order matching strap covers?
Yes! Strap covers are always a good call! They look great and your little one will thank you when they fall asleep in their pram while you're out shopping... Or at least they will when they wake up feeling well rested and happy! ... Assuming they can talk.
What will be on the back of my liner if I don't select reversible?
If you don't choose reversible, we'll use a 100% natural cotton calico on the back of your liner.
Which colour will my trim be?
The trim will usually be the colour shown in the product shot of your main design. If you've chosen a reversible design and the product images have different trims we'll choose whatever we think is going to look best. If you have a special request send us a message on Facebook or Instagram. We're happy to change to whichever trim you prefer.
Double thickness?
Totally optional, but we definitely think that the extra loft and cushion are worth it! We also think the liners just sit up a little nicer. One thing you'll notice is that our liners aren't super puffy like a few other brands. Being a mother myself I know that it's super important that it doesn't affect you being able to fold the pram. All of the liners we show off on Instagram have the double thickness option included.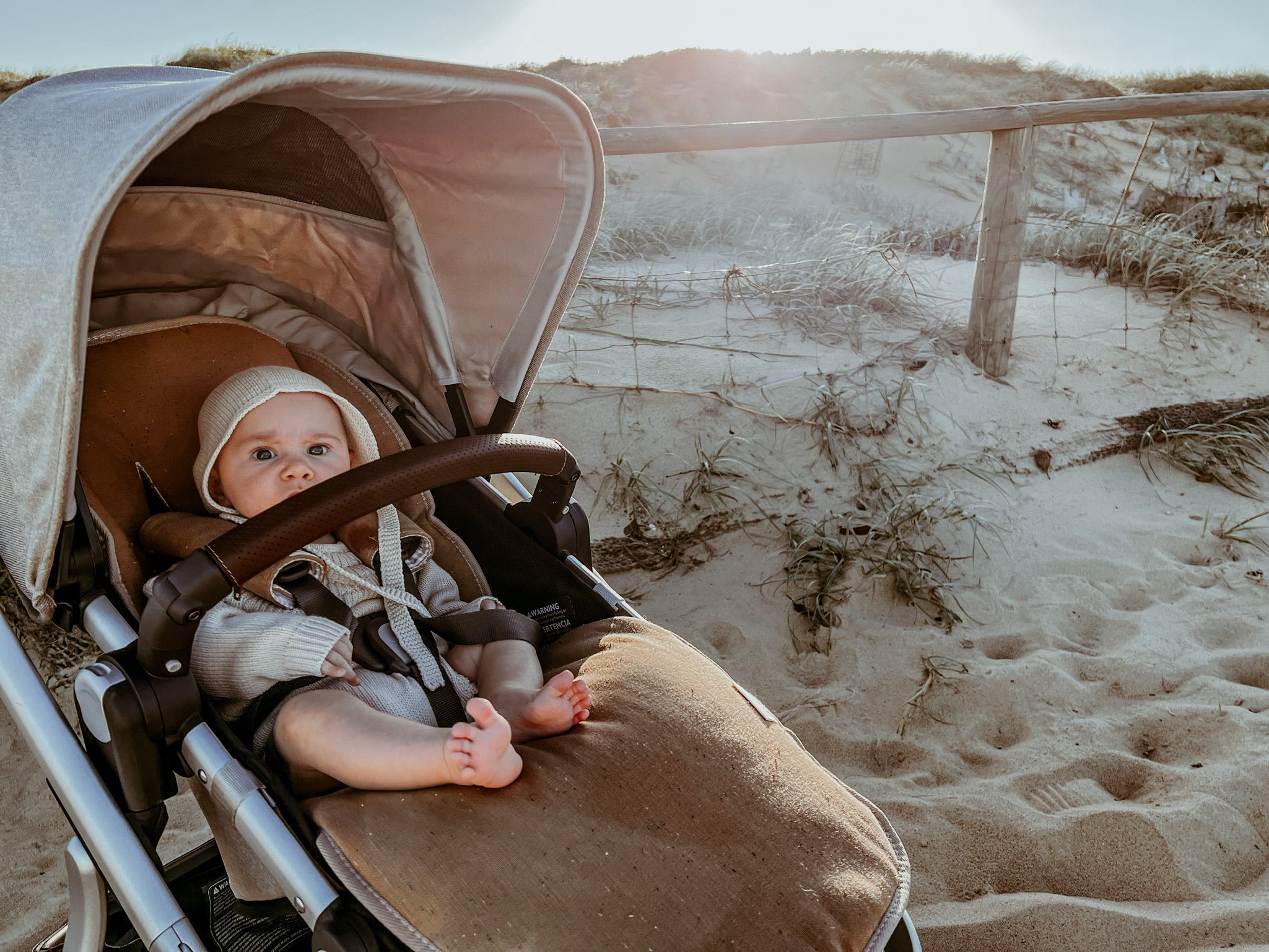 Australia's
Best Fitting pram liners
We've been making custom pram liners for almost a decade and there isn't a pram on the market that we haven't made a liner for.
Simply type in your pram type on our product page and we'll do the rest.