learning
through play
Even from six weeks old, having a baby play gym can improve your baby's cognitive development and understanding through visual perception from the toys overhead. Also learning to grasp objects and practice their grip strength by interacting with the play gym.
Adheres to the Australian & New Zealand safety standards for toys under 36 months AS NZS ISO 8124.1.
Always inspect your frame before use. Please be aware that loose screws will create a hazard.
Never leave your baby unattended.
I'd like to share a video of our play gym on social media but can't find Audrey and Me?
Our Instagram handle in @audreynme with an "n" in the middle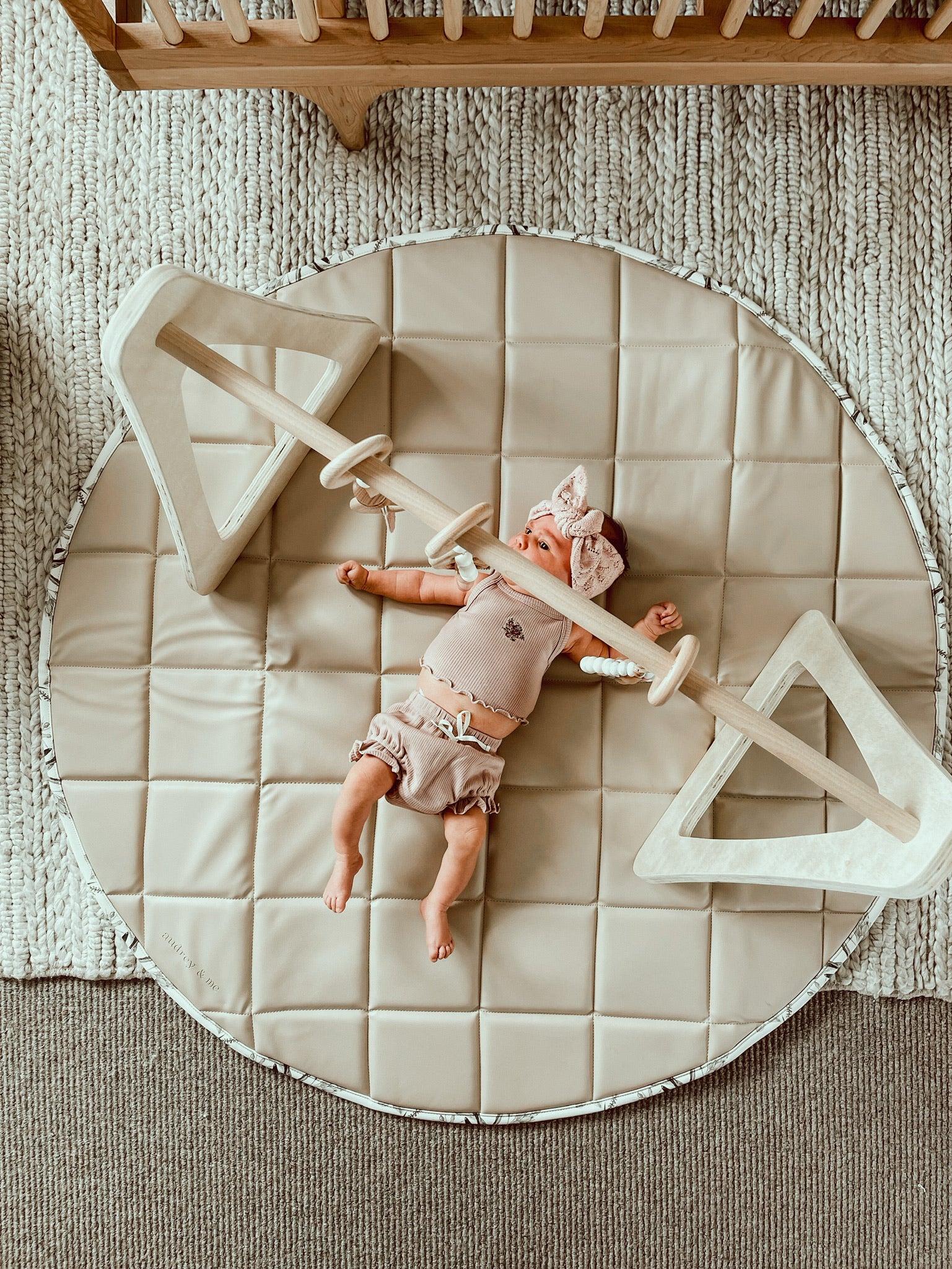 Play Gym
Sensory Play
Encourages learning through exploration, curiosity, problem solving and creativity.